About Conference
Conference Chair Welcome Message:

Dear Colleagues, Scientists, Researchers and Friends,
The aims and objectives of this unique Conference are to promote the highest standards for the management and support of researchers in Electrical and Electronics Engineering, to offer our improved understanding about recent developments in these fields, and to gain insight into the latest research and technology in the core fields of Electrical and Electronics Engineering throughout the world. This conference gives the speakers and delegates great opportunities to exchange new ideas, and to establish research and/or business links, as well as to build global partnerships for potential collaboration.

Our personal goal is to open a Forum to facilitate the exchange of knowledge and experience and to invigorate the field with young scientists, researchers, business entrepreneurs and policy specialists. The Conference has secured the participation of many established leaders in different specializations and will help to shine a light on the next generation of solutions to the many challenges we face today.

The theme of the Conference reflects our willingness and enthusiasm to offer a truly innovative and imaginative Program whilst presenting attractive lectures and sessions with well-balanced input from academia, industry and policy makers. We welcome all organizers, experts in the field, delegates, speakers and students. We especially encourage young researchers to present their recent research and to interact with other co-participants.

I look forward to meeting and welcoming you all to GCEE Conference-2021 via Online Mode.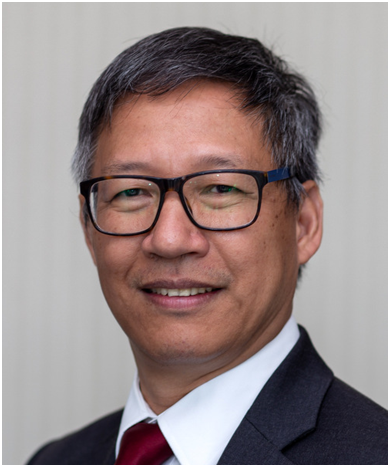 Name: Professor Zi-Qiang Zhu, FREng, FIEEE, FIET
Signature:
Affiliation: The University of Sheffield, The United Kingdom
Global Conference on Electrical and Electronics(GCEE-2021),
which will be held during
December 02- 04, 2021
is now an established event, attracting global participant's intent on sharing, exchanging and exploring new avenues of GCEE-2021 and related research and latest developments. The event will have 5-6 world level (Highly cited class) plenary speakers, established Keynote speakers, active Invited speakers and fresh contributed speakers. In addition, variety of poster presentations along with workshops and special sessions would be interested in audience.
We sincerely hope that GCEE-2021 serves as an international platform for meeting researchers from around the world, widen professional contact and create new opportunities, including establishing new collaborations.

We are looking forward to seeing you at GCEE-2021 via Online Mode.
Guidelines for the Abstract Submission:

The acceptable word range for the abstract is 150 – 250 words. The abstracts which do not meet this word limit will be sent back to the author's to be revised.

Kindly download the abstract template and follow the format carefully.

The abstract content should be in English.

Please send with brief biography together with the Abstract.

Submit your abstract to (gcee-2021@pagesconferences.com ) email Id

After submission you will be acknowledged with the acceptance letter via an email within 2-3 working days.
Enable GingerCannot connect to Ginger Check your internet connection
or reload the browserDisable in this text fieldRephraseRephrase current sentenceEdit in Ginger
Enable GingerCannot connect to Ginger Check your internet connection
or reload the browserDisable in this text fieldRephraseRephrase current sentenceEdit in Ginger
Enable GingerCannot connect to Ginger Check your internet connection
or reload the browserDisable in this text fieldRephraseRephrase current sentenceEdit in Ginger
Enable GingerCannot connect to Ginger Check your internet connection
or reload the browserDisable in this text fieldRephraseRephrase current sentenceEdit in Ginger
Enable GingerCannot connect to Ginger Check your internet connection
or reload the browserDisable in this text fieldRephraseRephrase current sentenceEdit in Ginger
Enable GingerCannot connect to Ginger Check your internet connection
or reload the browserDisable in this text fieldRephraseRephrase current sentenceEdit in Ginger
Enable GingerCannot connect to Ginger Check your internet connection
or reload the browserDisable in this text fieldRephraseRephrase current sentenceEdit in Ginger
Enable GingerCannot connect to Ginger Check your internet connection
or reload the browserDisable in this text fieldRephraseRephrase current sentenceEdit in Ginger
Enable GingerCannot connect to Ginger Check your internet connection
or reload the browserDisable in this text fieldRephraseRephrase current sentenceEdit in Ginger
Enable GingerCannot connect to Ginger Check your internet connection
or reload the browserDisable in this text fieldRephraseRephrase current sentenceEdit in Ginger
Enable GingerCannot connect to Ginger Check your internet connection
or reload the browserDisable in this text fieldRephraseRephrase current sentenceEdit in Ginger
Enable GingerCannot connect to Ginger Check your internet connection
or reload the browserDisable in this text fieldRephraseRephrase current sentenceEdit in Ginger
Enable GingerCannot connect to Ginger Check your internet connection
or reload the browserDisable in this text fieldRephraseRephrase current sentenceEdit in Ginger
Enable GingerCannot connect to Ginger Check your internet connection
or reload the browserDisable in this text fieldRephraseRephrase current sentenceEdit in Ginger
Enable GingerCannot connect to Ginger Check your internet connection
or reload the browserDisable in this text fieldRephraseRephrase current sentenceEdit in Ginger
Enable GingerCannot connect to Ginger Check your internet connection
or reload the browserDisable in this text fieldRephraseRephrase current sentenceEdit in Ginger
Enable GingerCannot connect to Ginger Check your internet connection
or reload the browserDisable in this text fieldRephraseRephrase current sentenceEdit in Ginger
Enable GingerCannot connect to Ginger Check your internet connection
or reload the browserDisable in this text fieldRephraseRephrase current sentenceEdit in Ginger
Enable GingerCannot connect to Ginger Check your internet connection
or reload the browserDisable in this text fieldRephraseRephrase current sentenceEdit in Ginger
Enable GingerCannot connect to Ginger Check your internet connection
or reload the browserDisable in this text fieldRephraseRephrase current sentenceEdit in Ginger
Enable GingerCannot connect to Ginger Check your internet connection
or reload the browserDisable in this text fieldRephraseRephrase current sentenceEdit in Ginger
Enable GingerCannot connect to Ginger Check your internet connection
or reload the browserDisable in this text fieldRephraseRephrase current sentenceEdit in Ginger
Enable GingerCannot connect to Ginger Check your internet connection
or reload the browserDisable in this text fieldRephraseRephrase current sentenceEdit in Ginger
Enable GingerCannot connect to Ginger Check your internet connection
or reload the browserDisable in this text fieldRephraseRephrase current sentenceEdit in Ginger