About Conference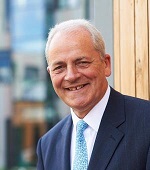 Prof. Dr. Brian Cantor
Conference Co- Chair
University of Oxford
UNITED KINGDOM
A warm welcome to our Renowned Personalities..!!
Global Conference on Materials Science & Engineering will take place during August 26-28, 2021 in Paris, France and aims to be one of the leading conferences in the fields of Materials Science and Engineering. The conference is organized by PAGES Conference gathers scholars from all over the world to present the latest research outcomes and advances in relevant fields and provides an ideal environment for making new scientific collaborations.
The interdisciplinary field of materials science, also commonly termed Materials science and Engineering, is the design and discovery of new materials, particularly solids. The intellectual origins of materials science stem from the Enlightenment, when researchers began to use analytical thinking from chemistry, physics, and engineering.
GCMSE-2021 solicits active participation of industry and academic professionals with contributed and invited communications of high scientific level. It will include several inspiring and informative plenary lectures, keynote talks, oral and poster presentations, discussions, exhibitions, workshops and a number of social events aimed at promoting knowledge sharing between the participants and to explore recent advances in Materials science. This conference provides a unique platform for all the leading industry professionals, institutional investors, capitalists, corporate investors and business development executives to have private One-to-One meetings with elite business representatives which increase the chances of marketing in this networking world.
It allows delegates to have issues addressed on Materials Science by recognized global experts who are up to date with the latest developments in the field of Materials Science and Engineering to a common forum.
We look forward to welcoming you to GCMSE-2021 in Paris, France.